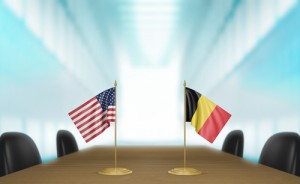 An important visa available to some of our business clients is the E-2 investor visa. This visa allows an individual to live and work in the United States based upon an investment that he or she will be developing and directing. This investment must be substantial in nature and can be in the form of a start-up business venture.
The first requirement for this type of visa is that the client be a citizen of a treaty country.  Some of these countries include: Albania, Senegal, Ecuador, Bahrain, Ethiopia, Mexico and Togo to name a few.  However, before considering whether the E-2 visa is the right fit for the client with citizenship from a treaty country, an immigration attorney should consider reciprocity.
Reciprocity is a process whereby nations bargain with each other for equivalent treatment.  Reciprocity is embodied in almost all commercial treaties which allow foreign investors the ability to apply for an E-2 visa.  It is important to check the reciprocity table prior to advising a client to apply for an E-2 visa because some clients may get the visa for only three months (citizens of Ecuador) whereas others may get the visa for the common five year period (citizens of Colombia).  Therefore, the time frame given to the client for the E-2 visa should be discussed so the client can make an appropriate decision.
In addition to being a citizen of a treaty country, the client must also:
Have invested or be actively in the process of investing substantial capital in a bona fide enterprise in the United States; and
Be seeking to enter the United States solely to develop and direct the investment enterprise.
If you are interested in learning more about the E-2 visa, please contact the Law Offices of Isabel Castillo P.A. so we can assist you.