If you or a loved one has been injured or killed as a result of someone else's negligence, you may be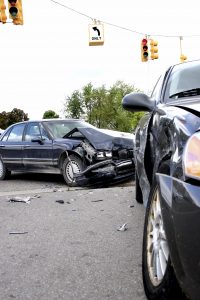 able to file a claim against the responsible party. Claims cover damages including financial compensation for lost income, medical bills, pain and suffering, and other damages.
Our attorneys handle personal injury and wrongful death cases including motor vehicle accidents (auto, truck and motorcycles), premises liability (trip and falls and slip and falls, and negligent security), and various other personal injury cases.
We help victims of personal injury seek justice throughout Florida. While the majority of cases resolve prior to trial, we are experienced litigators that will take cases to trial when necessary.
All personal injury cases are taken on a contingency basis – meaning you owe us nothing until a settlement or judgement is obtained. We welcome the opportunity to assist you or anyone that you know who has been injured. Call now at 561-826-9339 or contact us here for your free initial consultations.
Please note that in some matters, we may co-counsel or refer the case to another lawyer or law firm.
Located in Boca Raton, Florida, The Law Offices of Isabel Castillo, P.A. provides individual and corporate immigration law and personal injury law counsel in Palm Beach County, Boca Raton, Delray Beach, Boynton Beach, Lake Worth, Palm Beach, Broward County, Coconut Creek, Coral Springs, Davie, Deerfield Beach, Fort Lauderdale, Hollywood, Margate, Miramar, Oakland Park, Pembroke Pines, Plantation, Pompano Beach, Tamarac, Weston, Miami-Dade County, Aventura, Coral Gables, Doral, and Miami. They also provide services to international clients from around the world including Mexico, Central America, Guatemala, El Salvador, Honduras, Panama, the Caribbean, Trinidad and Tobago, Bahamas, Haiti, Jamaica, South America, Venezuela, Colombia, Ecuador, Peru, Brazil, Paraguay, Europe, Spain, England, Ireland, France, Africa, Egypt, Dubai, Asia, China, Philippines, and Vietnam.